Regular price
Sale price
$36.99
Unit price
per
Sale
Sold out
Premium Quality

: Our washable and reusable guinea pig cage liner provides superior comfort and hygiene for your furry friends. Made with high-quality fabrics, it ensures a soft and cozy bedding experience.

 

Extra Absorbent and Waterproof

: The guinea pig liner features an extra absorbent mesh design that quickly wicks away moisture, keeping the cage clean and dry. The waterproof bottom layer prevents any leakage, ensuring a mess-free environment.

 

Versatile and Multi-Purpose

: Designed for various small animals like guinea pigs, rabbits, hamsters, rats, and more, our cage liner offers a versatile solution for their bedding needs. It can be used in cages, playpens, and even as a cover for your sofas.

 

Easy to Clean and Maintain

: Introducing our machine-washable guinea pig bedding for cages. Say goodbye to constant replacements and disposable options. Simply brush off debris, toss it in the washing machine, and hang it to dry. It can be washed up to 200 times, ensuring extended durability.

 

Non-Slip and Secure

: The non-slip bottom of our guinea pig cage liner ensures it stays securely in place, providing stability for your pets as they move and play. It eliminates the need for frequent adjustments and keeps your pet's habitat tidy and safe.

 
Product Description: 
Introducing our Premium Guinea Pig Cage Liner: Create a cozy and comfortable habitat for your furry friends with our high-quality guinea pig bedding. This washable and reusable cage liner is specially designed to provide the utmost comfort while maintaining cleanliness in the cage. 
Crafted from soft and durable 100% polyester fabric, our guinea pig liner offers a luxurious sleeping surface for your pets. The ultrasonic stitched mesh fabric material is gentle on their paws and provides a warm and inviting space for them to relax and play. 
Say goodbye to constantly replacing disposable pet pee pads. Our guinea pig cage liner is not only eco-friendly but also cost-effective. Simply toss it in the washing machine, and it's ready to be reused. It's a practical solution that saves you time and money. 
The non-slip bottom layer ensures the liner stays securely in place, even during active playtime. No more shifting or bunching up, providing a stable and secure environment for your pets. It's perfect for guinea pigs, rabbits, hamsters, rats, and other small animals. 
Our guinea pig bedding for cages is designed to be highly absorbent, quickly wicking away moisture to keep the cage dry and odor-free. The 100% TPU waterproof bottom layer adds an extra layer of protection, preventing any leaks or spills from reaching the cage floor. 
Whether you have a standard cage or a raised guinea pig cage, our versatile liner fits perfectly. It's also suitable for use in bunny cages, hamster enclosures, and other small animal habitats. Give your pets the comfort and cleanliness they deserve with Luftpets premium guinea pig cage liner. 
Choose quality, choose convenience, choose our guinea pig liner for a happier and healthier living space for your beloved pets. 
Share
View full details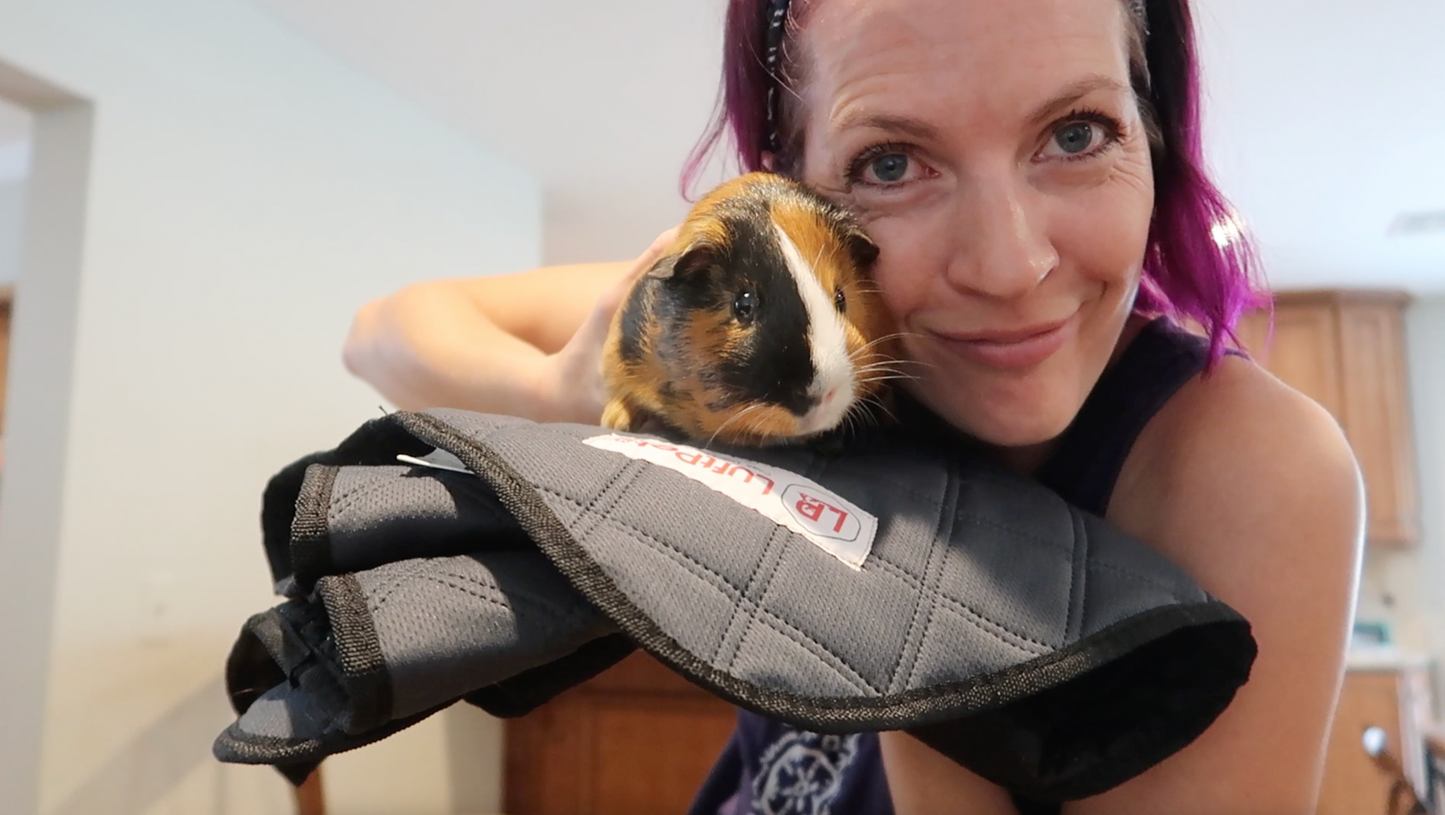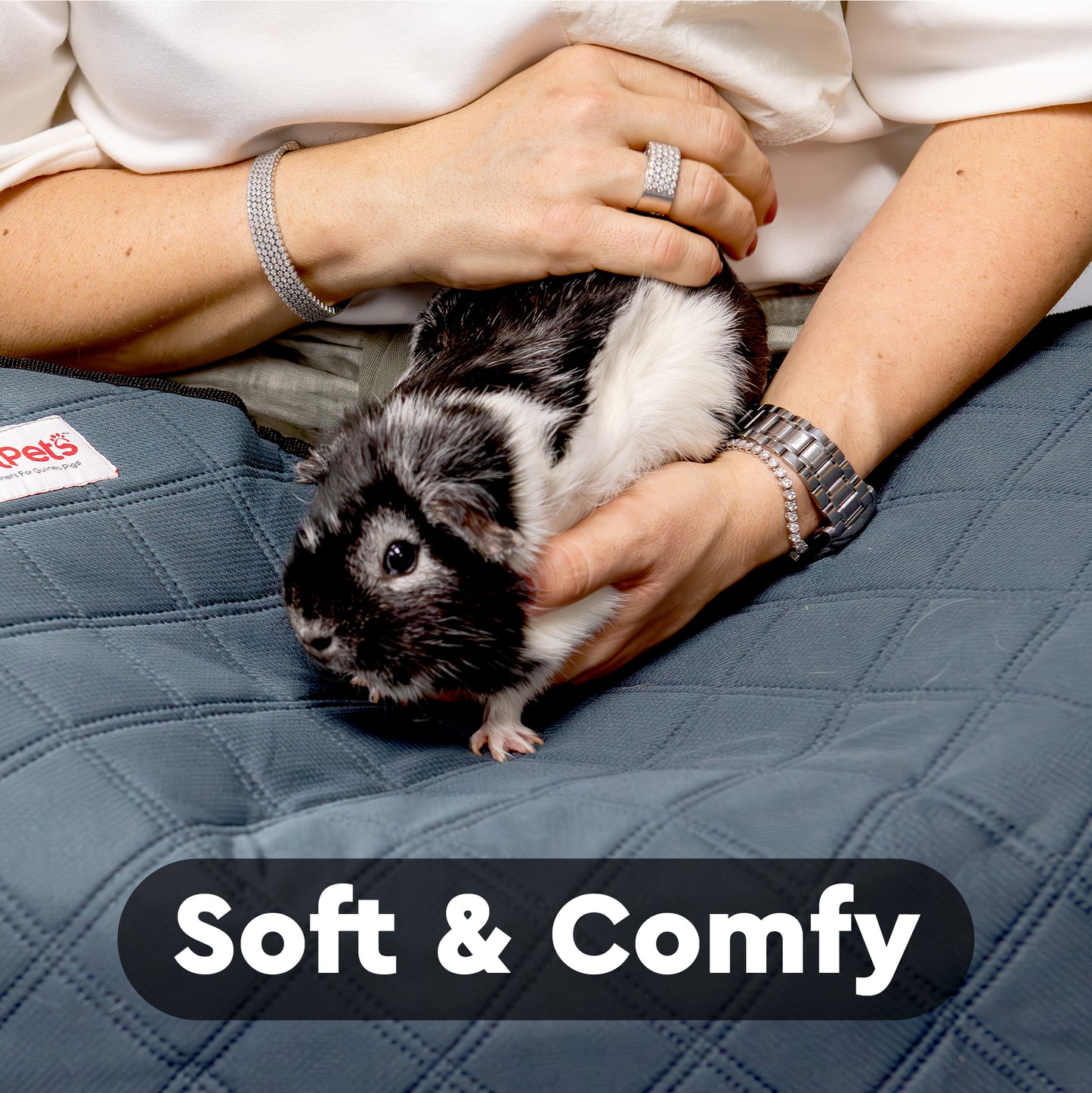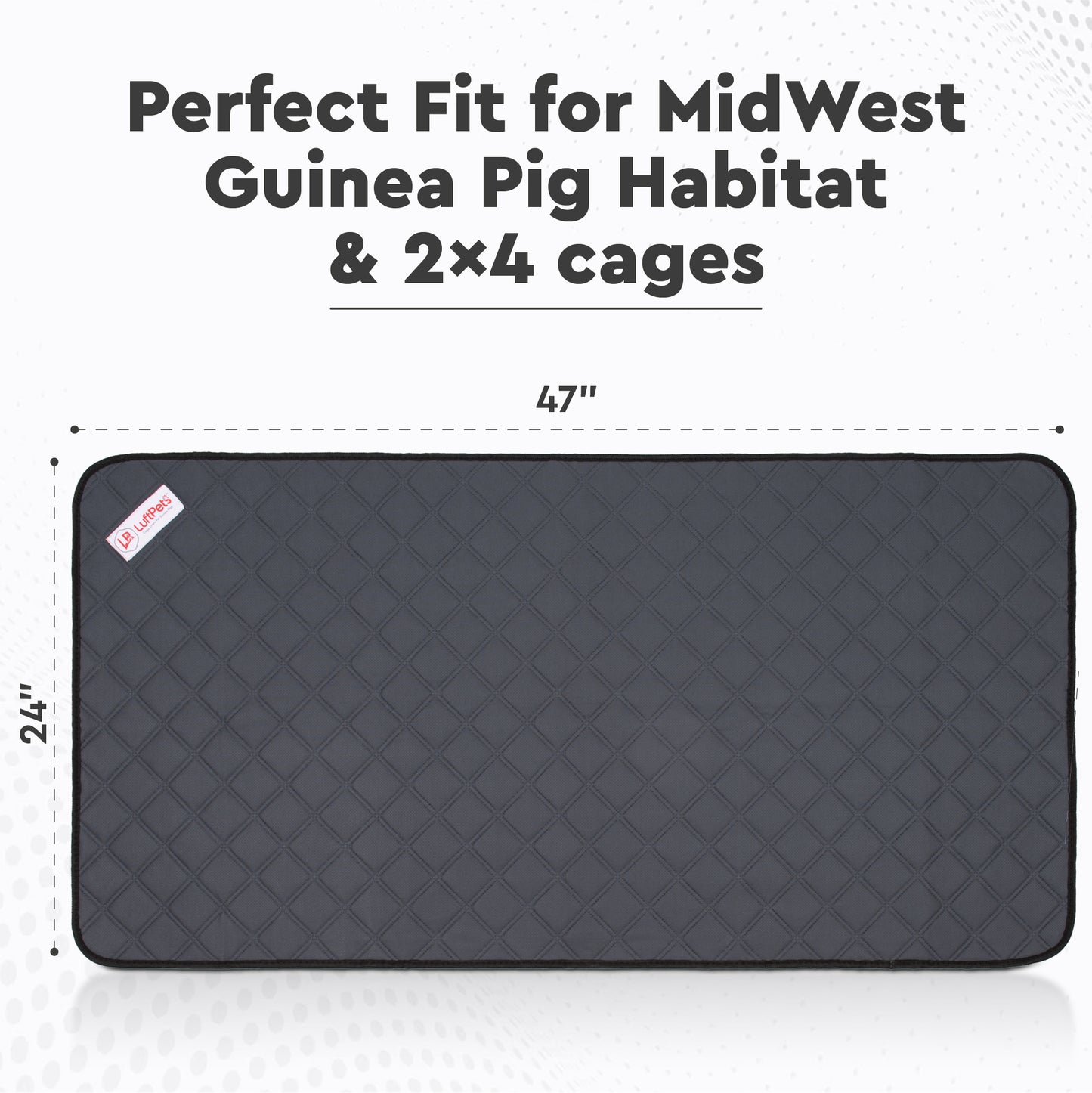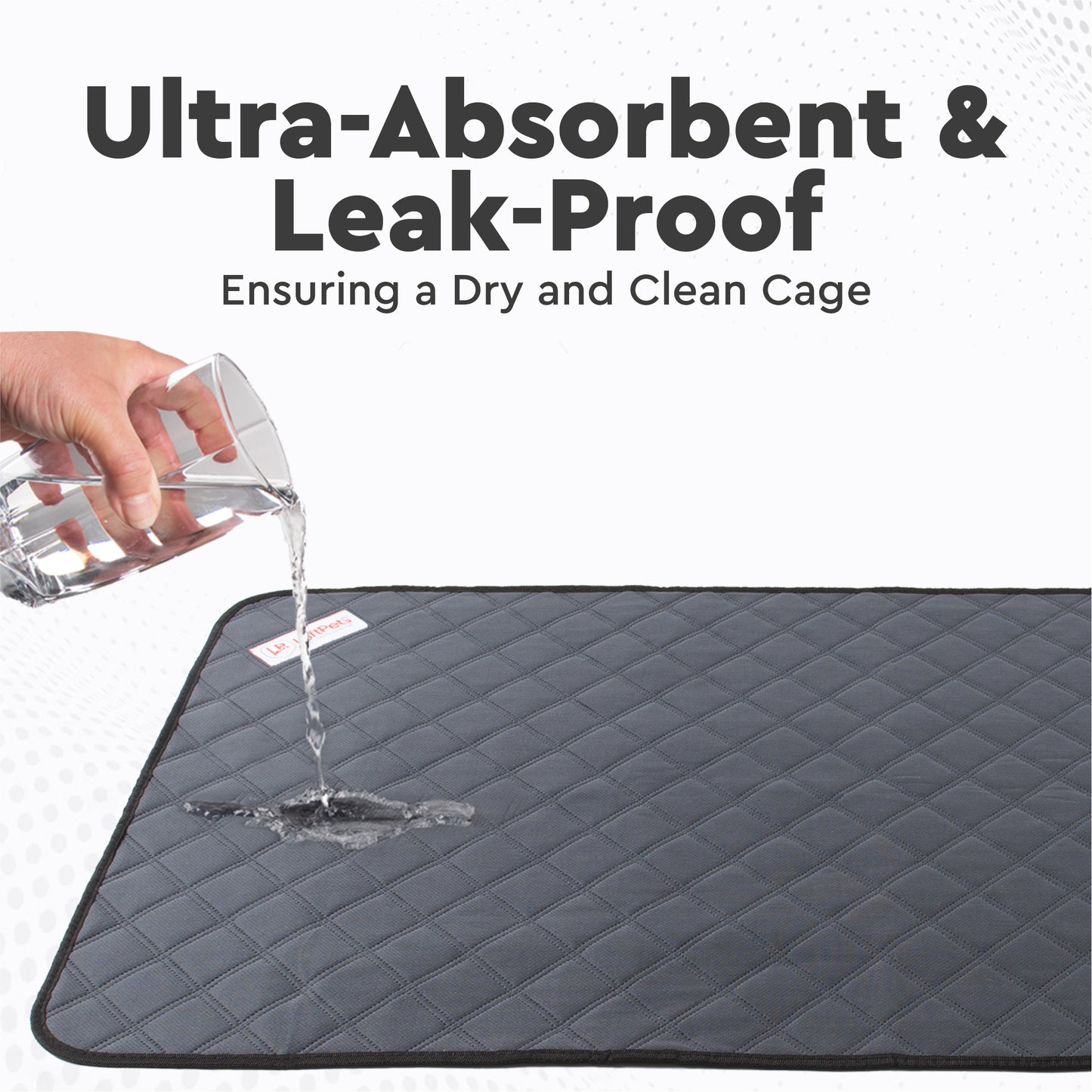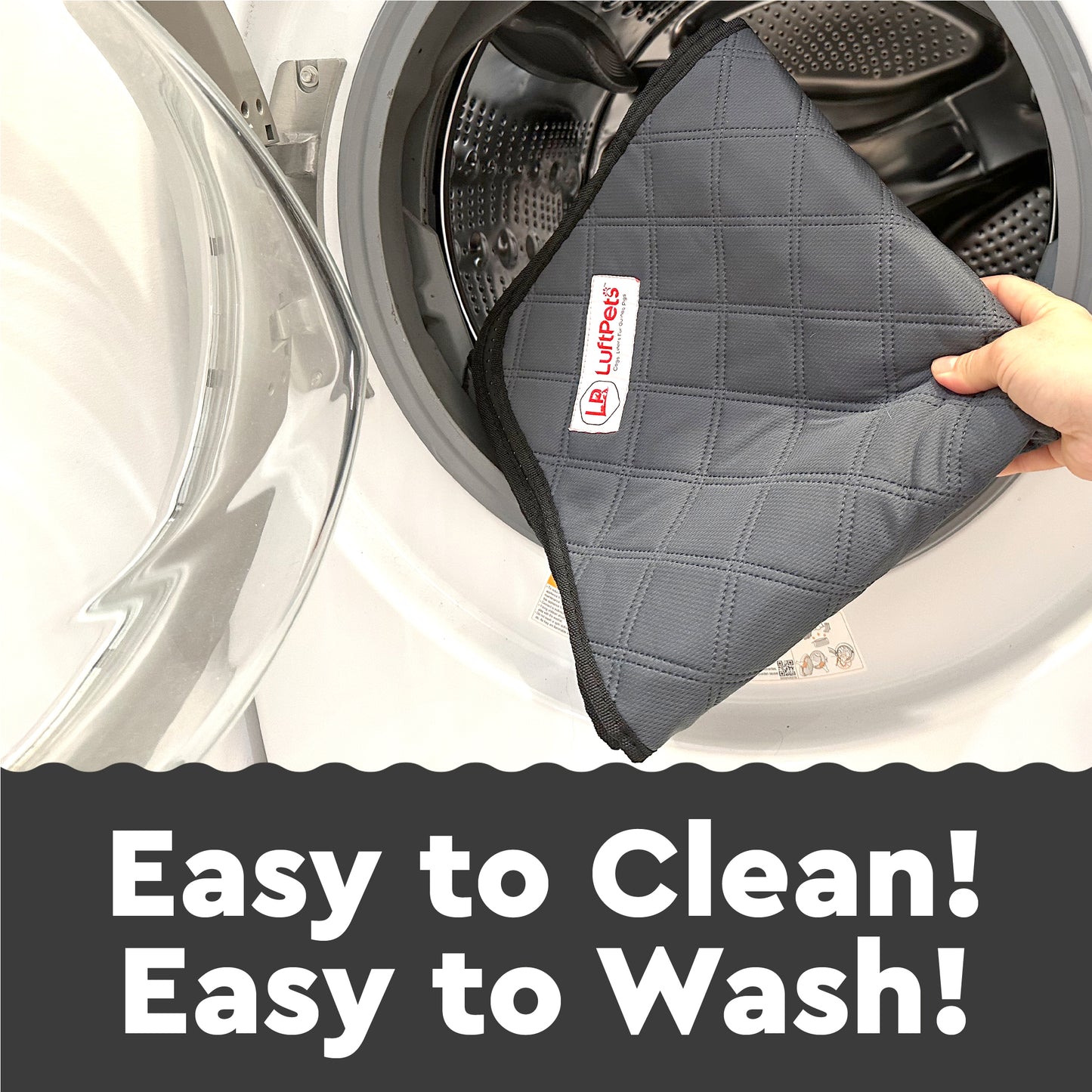 Let customers speak for us